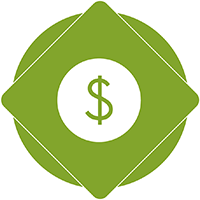 Generate Income
Fifty percent of Nicaraguans live below the poverty line. We help small business owners including farmers, food producers, and small shop owners by giving them tools to improve and expand their businesses.
While we aren't the only organization working to empower Nicaraguans living in poverty, we are one of the few non-profit groups to reach the most remote and under-resourced families by implementing technologies that create sustainable, income-generating opportunities.
Improved Oven
Approximately 82% less expended energy than traditional wood-burning ovens. Safer to operate than traditional ovens. Provides entrepreneurial and social opportunities. Baking and selling goods can pay off initial investment in less than three months.
"Before this oven,  I wasn't able to spend much time with my family. Nowadays, we take our children to school and spend all day at home. I dream that my business will keep growing and that it will not only provide for our family, but also create jobs for other people around our community."
Traditional Nicaraguan ovens are made of dirt and have only one cavity to place coals and food to be baked. These traditional overs are dangerous, slow, and require a tremendous amount of firewood, with high costs to both the user and the environment.

We've created a safer alternative by using a metal barrel supported by bricks and rebar that allows for continuous baking and requires and 82% less wood than a traditional oven. Since its introduction in 2009 we've had an overwhelming response from local bakers and business owners-to-be like Silvia. Many women are able to start their own businesses alone or as a cooperative with other women in the community. The improved ovens allow them to bake goods to sell at their local markets, generating income for themselves and their families.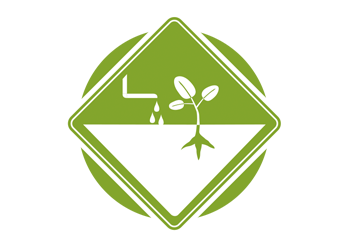 Drip Irrigation
Farmers can plant and harvest crops during the 6-month dry season. The initial investment can easily be recovered in one year of harvest. Simple construction allows participation in the installation, use, and repair of systems. Innovative design and locally sourced materials.
"It has been great having this technology because it is less work for us, considering we only need to fill up the tank and open the valve to distribute the water. It is considerably easier for us, and the system has been a great help. We definitely have been blessed with this technology."
Working in just two six-month seasons, wet and dry, subsistence and small farming is a constant challenge. Dry season drought means farmers can grow very little, leading to hunger, malnutrition, and food insecurity for more than 2 million Nicaraguans. The majority of farming landowners use plots of less than an acre, often relying on hand irrigation techniques to grow food during the dry season.

Drip irrigation is a low-cost, low-tech method that uses less water than traditional methods. Through the use of plastic tubing with small holes placed at consistent intervals (commonly known as drip tape) water is distributed directly to the root of a plant. A drip irrigation system requires a water source and consists of a storage device, a piping system, a tubing screen, a filter and drip tape.